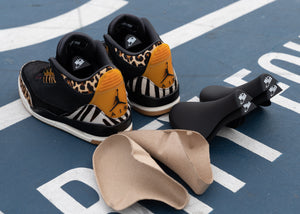 Stylish, Hand Crafted, Reliable Support For All Your Footwear
Shoe Trees are the best way to protect your sneakers from the effects of gravity and wear. We have hand crafted the highest quality shoe trees and inserts to make sure your shoes are always properly supported and protected. 
Check out our lines of products below and feel free to reach out if you have any questions about the best way to take care of your sneakers!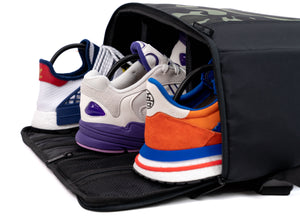 Ideal For Travel
No one likes opening their suitcase or carry on after a long day of travel to find CRUSHED, CREASED shoes. Use our Premium Sole Trees feature a two piece detachable toe guard to prevent wear and tear when stuffed in a suitcase!
Display In Style
Protect and display your sneakers to the full potential. Sneaker walls or drop front cases, our assortment of products will support your sneakers from the inside out. Protect your whole collection from creasing with our Discounted Collector Packs.