NEWS: New OFF-WHITE x Nike Blazers
---
This year, OFF-WHITE x Nike will bring a variety of colors to each pair of shoes. In recent days, three pairs of OFF-WHITE x Nike Blazer Studio Mid photos have been exposed on the Internet for the first time.

 
Shoes still use last year's design, just added a yellow, black and dark gray three colors, respectively, with a black and white eye-catching Swoosh Logo, more color more choice, I do not know which pair you prefer?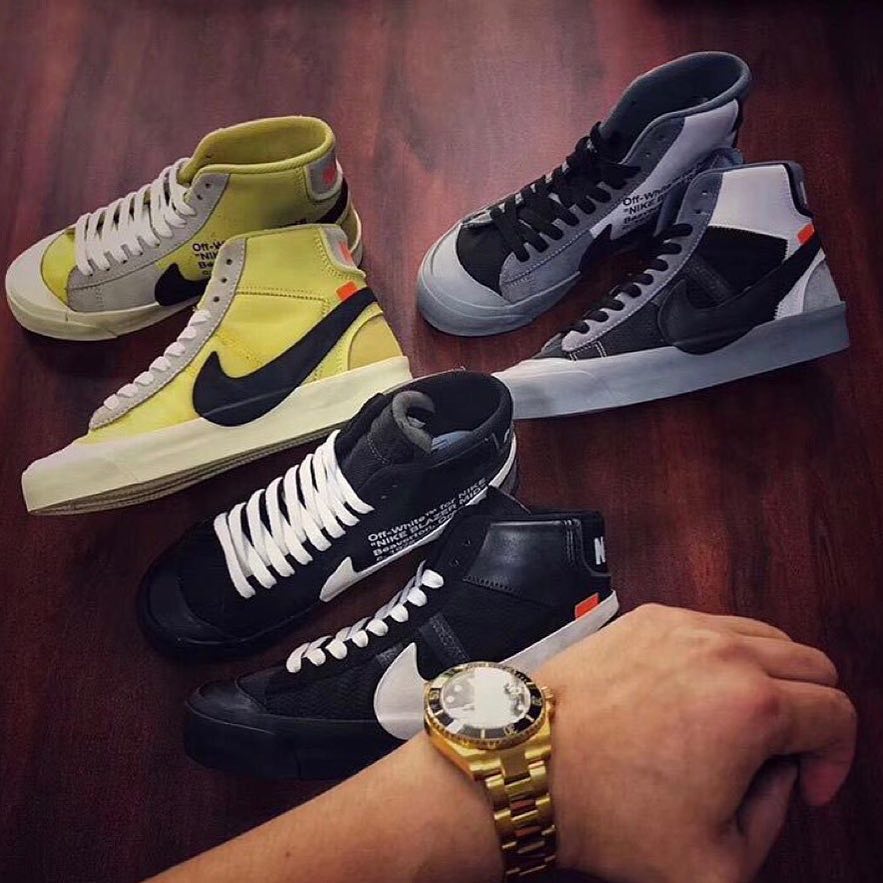 The light-colored version will be the first to be sold in July this year, while the black version will wait until September and the selling price will be $130. The dark gray has not yet announced the actual release date. Interested friends can pay more attention to our follow-up reports!

 
OFF-WHITE x Nike Blazer Studio Mid "Pale Vanilla"
Item No.: AA3832-700

 
Release date: July 2018

 
Sale price: $130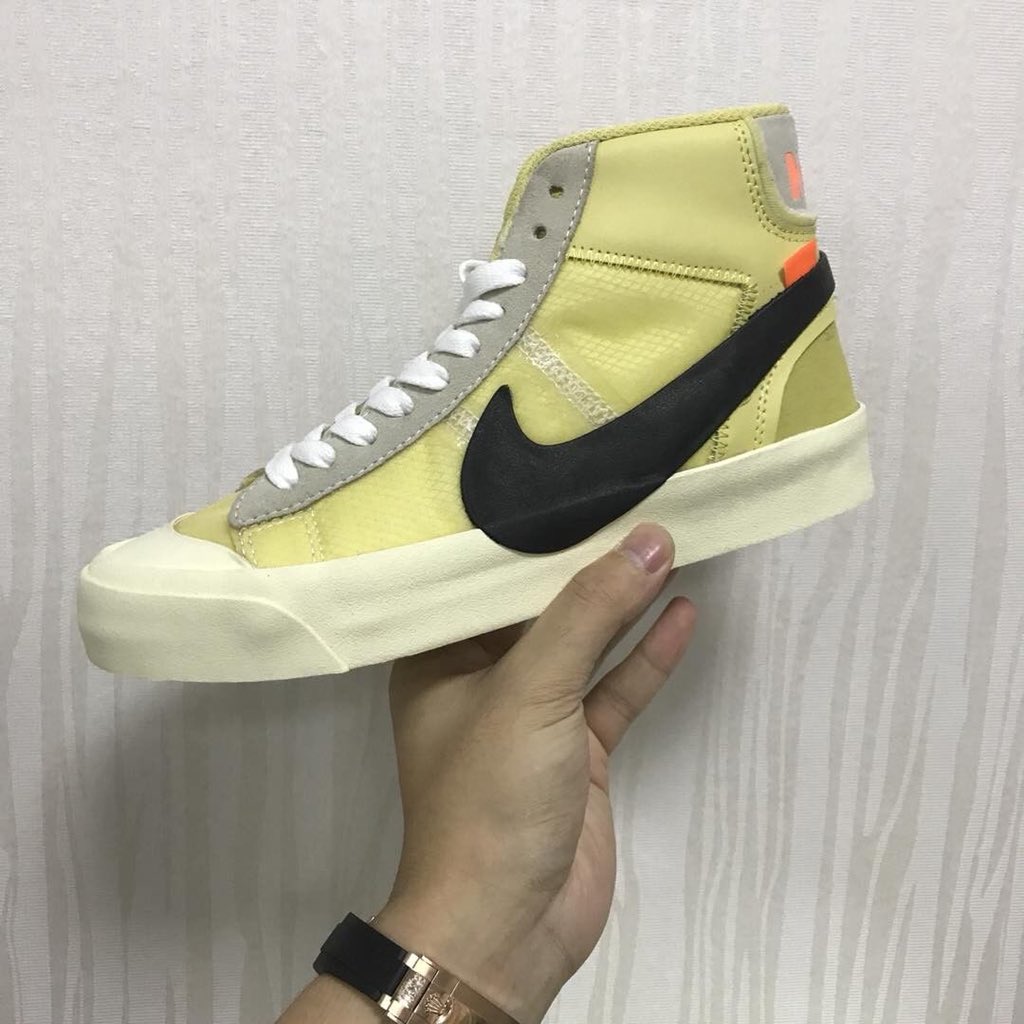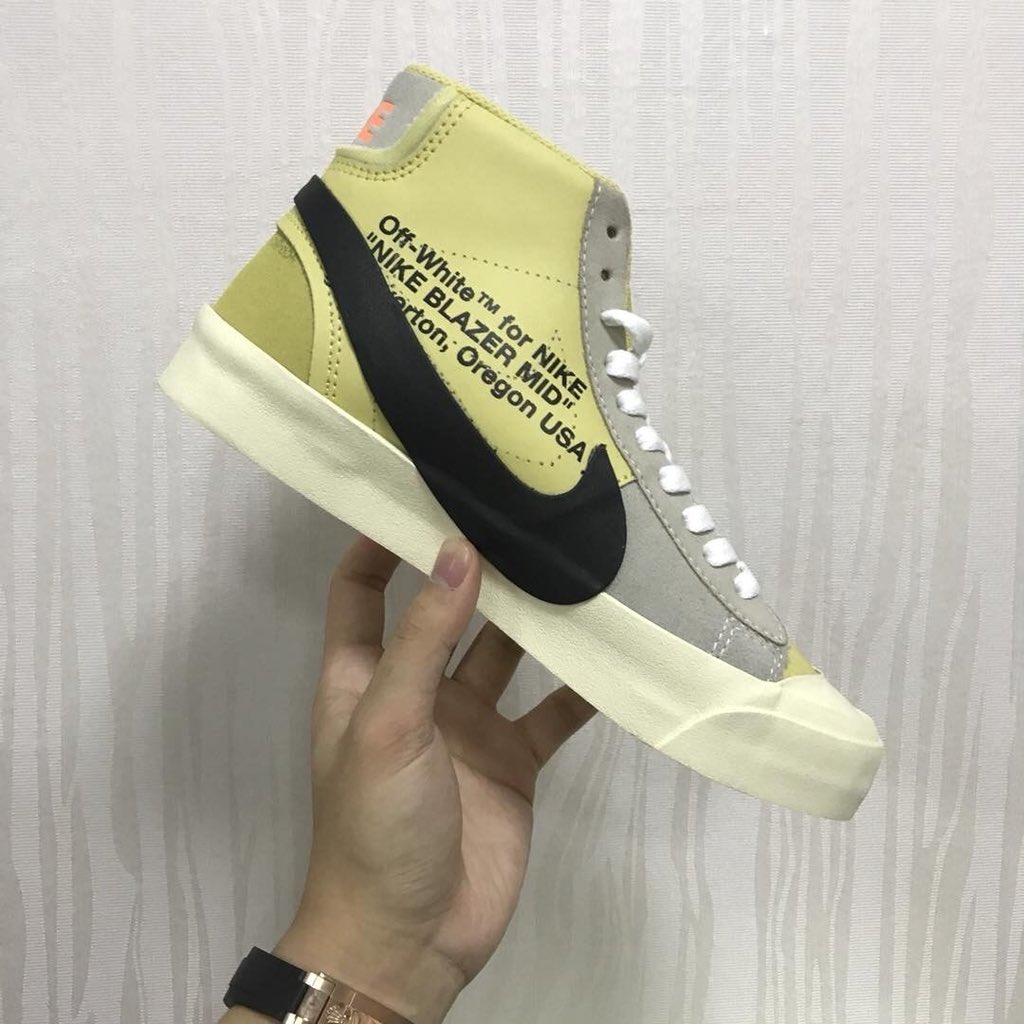 OFF-WHITE x Nike Blazer Studio Mid "Black"
article number: AA3832-001

 
Release date: 2018 September

 
Sale Price: $130 USD